Imagine Letting Your Erotic Imagination Expand with Your Beloved. There is nothing like New Orleans for reigniting your sense of playful sexuality.
Come together to disconnect from everything except each other.
It's hard to lay down in words the lure of this place. Every great writer in the land, from Faulkner to Twain to Rice to Ford, has tried to do it and fallen short. It is impossible to capture the essence, tolerance, and spirit of south Louisiana in words and to try is to roll down a road of clichés, bouncing over beignets and beads and brass bands and it just is what it is. It's the perfect place to plant magical seeds of eros and watch them grow even deeper into in your life. In a five night immersion we will cultivate a sense of erotic playfulness in everything we do which will open up your heart and your genitals.
When you leave, you'll infuse that sense of sensual joy and power into everything you do.
Here's what will happen...
For Him and For Her
We will consciously be inviting what it is to feel sensual pleasure with all of our senses.
You'll experience how to expand your orgasmic and creative potential, by accessing your sexual energy—and using it as sensual rocket-fuel for your life and your relationships.
Somatic Sex Education Skills fueled by Tantric and Taoist techniques to harmonize and connect with your partner.
You will learn why practice is important in creating and rebuilding chemistry in your relationship.
We will practice having difficult conversations that promote loving connection.
We will play highly erotic and laughter filled games.
You will learn how to use your sexual energy to rejuvenate your entire being: physically, emotionally, mentally and spiritually.
We will teach the tools that enable men and women to have intense, multiple full-body orgasms. Over and over. His and hers.
How to fall head-over-heels in love with oral sex and feel both the giving and the receiving as a spiritual experience.
Steps for building stamina in men.
Sensual and therapeutic massage techniques
Do you want sex hack skills? We will teach them.
Why fantasy play is not only fun but necessary and how to integrate it into your relationship.
Learn how to successfully edge each other into screaming erotic bliss
The Art of the Erotic Seduction.
How to light the fire under female desire
Understand and cultivate skill sets for the three main female orgasms, What they are: clitoral, G-Spot and cervical. And, how to make them happen.
Explore and gain the skills around female ejaculation.
Learn about Power, Surrender and Intimacy: games that everyone likes to play
Learn how to communicate and unlock the major obstacles for both men and women to reclaim their sexual soul.
We will explore the ways that woman can support their man in building his erotic confidence. There will be male takeover days and women take over days. Are you ready for some wild fun?
We will work with some mechanics. Such as how to control his ejaculatory response, so the play can last longer. And we will talk about power tool cocks supported by Viagra so that they can be fun and not hurt.
We will demonstrate the art of the extended blow job. How it can be a spiritual experience for both of you.
We are going to support the masculine into opening to his power through techniques designed to wake up and open his mind body and soul.
We will explore the male G Spot.
Yes, there will be ropes, blind folds and games that happen in the middle of the night.
Of course there will be plenty of live demonstrations.
And our incredible photographer, JonGunnar will be there to create an erotic journey book of your time together.
Will there be private couple instruction?
Yes.
Will there be group experiences with instruction?
Yes.
Accommodation at The Hacienda for 5 nights
Series of Erotic Salons and Demonstrations
Three gourmet meals daily plus snacks and wine
Your own boudoir box filled with beautiful, erotic accoutrements
One morning practice (yoga, breath, dance or sexy workout) class each day
Erotic Adventures cultivated by our incredible team of sexy imaginations
Naked swimming and hot tubbing in our private space
This intimate and extraordinary retreat is limited to five couples who have been screened and accepted by our team.
The Back to the Body Team has never before offered a couple's immersion. This experience is going to dazzle our senses as we go deep in our bodies, cultivate play and dance in our erotic soul surrounded by rich history, jazz, burlesque, and a city that is known for it's food.
Imagine diving into erotic exploration in a private, history-rich, graciously restored private home that is completely ours. You won't always know what's next. What surprise we have in mind for you. But you will love the excitement, and anticipation of it all.
This retreat will ignite you to a place where the vital power of your sexual energy simply becomes a part of every day life. You will practice the art of the simmer and it will elevate your intimate relationship to become the place where you are nourished, uplifted and transformed.
The benefits of immersions allow you and your beloved to have the opportunity to dive deep, without distractions and form new beliefs and habits. When you step back into your daily routine, you will embody these new behaviors.
There will be erotic assignments, and your rooms will be filled with luxurious surprises like fabulous new experiments, sex toys and extraordinary aphrodisiac delights delivered to your suite to make your wild adventure even more unforgettable.
Close your eyes and picture starting your days in embodiment practices such as stroking arousal, dance and deep, long kisses sessions like you have never been encouraged to have before.
There will be role-play and cultivation of skills sessions.
Add in the delight of daily sessions filled with exquisite sensual body work where you can enliven and transform your creative and erotic self.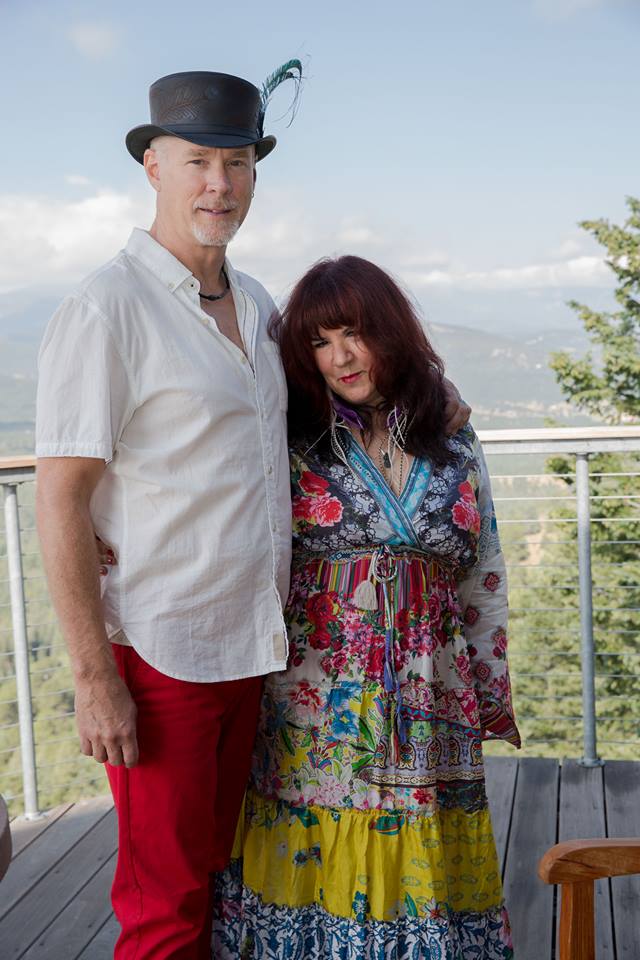 Dan Powers and Pamela Madsen
Back to the Body: Sensuous Retreats for Women
May 16-21 2019
You must apply first.
Once you have been accepted, we will send you a link where you can make a $2000 non-refundable deposit to secure your spot in the workshop.
Minimum investment: $12,000. Payment can be made on line with a credit card, or you can follow the instructions to send in your registration and payment by mail.
Once we receive your deposit we will send you a formal Registration Confirmation with further information about the program.
You will receive 2-3 other correspondences by email prior to the workshop with information about the retreat, how to prepare and electronic invoices for the balance.
For couples who have already applied and been approved, please feel free to make your deposit here. Back to the Body will be in contact with you to set up a payment plan or to pay the balance in full.
New Orleans May 16-21 2019
Private Bedroom, Shared Bath: $12,000 (3 rooms available)
Private Suite w/Private Bath: $15,000 (1 room available)
Private Bedroom w/Full Bath: $12,500 (1 room available)
Two payment options: Payment Plan and Full Payment. Payment plans require a $2000 deposit and will include an additional 3% of the full-price offering over the course of the next payments.