There are only a few spots left for this event!
Announcing our first Portal of the Feminine in California. Now, in it's 7th year traveling the country, we are excited to unveil a brand new experience in Cupertino foothills of California, 20 minutes from San Jose and 35 minutes from San Francisco.
We are pleased to be working with Pam Costa, Founder of Down to There, helping the world talk more openly about sex, at this event. Our host and co-presenter with Back to the Body.
And, an incredible special for each woman, a mini embodiment photo session with photographer Sway.
Join Pamela Madsen (Founder of Back to the Body), Dan Powers (Director at Back to the Body), and Pam Costa (founder of Down to There) for a weekend of exploring and working through the number one issue facing women today in female pleasure: the difficulty in receiving. To that end we have named this special edition Portal Event:
Why Is The Art of Receiving Important to all women?
Most women have developed extraordinary "giver" skills in all aspects of their lives. It is in our biology… we are wired to care-take. As a result, many of us women are living unbalanced and under-accomplished lives where the door only opens one way, out to others.
Are you living this way?
If so, you are only learning how to give pleasure to those around you. And the entryway to your own pleasure is blocked or even locked. You may perceive receiving as selfish and filled with all kinds of obstacles:
"I don't have time"
"I don't have the money"
"Others will leave me"
Obstacles to receiving can be the fear of opening and being vulnerable, being seen, self-doubt, feelings of unworthiness, and putting your trust in the hands of another.
Let's face it…Receiving is scary!
For every giver there is a receiver. Giving to a person that does not know how to receive can actually feel like a failed experience for the giver!
By learning how to receive, you are appreciating the gift from the giver. How interesting is that?
What's more important is that when you enter receptive states, you open up pathways in your body that you previously couldn't feel or see before. Being able to receive stimulates energy, pleasure potential opens exponentially, your heart opens, you create connections both to your own self and to your relationships. Being able to stay present by learning how to remove your receiving roadblocks during pleasure --- truly receiving allows you to fill your body with positive energy. When you receive as well as give, you are not only healthier in mind, body, and spirit—you give yourself the key that unlocks the door to your goals, your hopes and your dreams.
Great Receivers
Know how to create safety
Negotiate Sex
Have strong boundaries
Have strong communication skills which include breath, sound, movement
Know how to frame language in a positive way to give good feedback
Are body and genital positive
Know how to turn themselves on
Understand their turn on's, arousal triggers and how they like to be touched
Stay focused and give themselves time to feel
They enjoy letting go into pleasure and riding the waves.
They don't chase orgasm instead they surrender.
They know how to turn off negative thoughts and stay in supporting thoughts
They have erotic curiosity
They developed sophisticated preferences
In this special Portal Event you will gain the tools of great sensual receiving including:
How to turn off and understand your hyper-vigilance response

Why you are riding with your brake lights on and how to lift your foot off your pleasure brake

The stages or continuum of the female orgasmic state as well as developing the ability to embody it

How to transport yourself from arousal to feel the waves of pleasure, building from soft orgasm to peaking to multiple orgasms to tantric pleasure states

How your thoughts impact your pleasure state and learn knew ways of thinking

How we sabotage ecstasy

Distinguish the various fear states: not being safe, anticipatory fear, performance anxiety and function pressure

Break down body image pleasure blockers

Build your "Inner Game" of learning self soothing responses such breath, mood setting, and all the components that all of us need to fully receive such as feeling beautiful and adored.

Understand "Safe Danger" and its role in your turn on

The role of arousal in your creative life.

Develop your ability to identify and express your desires, and discover new ways of listening to the voice and wisdom of your own body.

You will leave with a basic understanding of the building blocks to a life of being a great receiver which is not only a gift to yourself but to any partner you will ever have.
Sexual Fairytales and (Re)connecting to our Pussy with Pam Costa
We are born into a world full of messages about how sexuality is supposed to look or not look. In this circle, we will explore how we feel about those messages and what our pussy has to say about our true underlying sexual nature. Through group conversation and the embodied experiments, we will debunk some of the myths we have been taught, and increase our understanding of our own sexual desires.
Our process includes
Guided meditation for listening to your own internal erotic guide.

Lotus Lift Meditation to tap into arousal energy to fuel your creativity.

Explore your full female expression and how we hold emotions in our bodies.

Guided Art of Adoration Meditation and feeling what it is to become living art in your own body in a ritual space.

Two live demos of the Art of Receiving. Witness a live demonstration of Sexological Bodywork in a woman's body.

Explore sensation as a tool of erotic trance.

Examine why we keep ourselves as small receivers of pleasure and practice opening yourself up to your greatness.

Feel beautiful and feel the pleasure of being seen

Confront your hunger in every form from sexuality, to food, to money.

Dive into Orgasmic Yoga and learn to access and work with your arousal and orgasm as a holistic tool for healing and transformation in your life.
Not many women have the opportunity to not only understand their own orgasmic potential, but it's a true luxury to be able to fully experience their pleasure potential.
Become one of them. To understand the art of receiving is to become sexually sophisticated. Learning how to become an active receiver is to become a woman who possesses the heart an explorer. Join us and receive an incredibly curated event for women to truly understand and feel the gift of receiving.
Are you ready to develop an internal guide
to successfully and sustainably explore your sexuality?
We will come together on Friday evening at 7pm, to get to know one other, share light food and refreshments, and set our collective intentions for the weekend.
On Saturday and Sunday we will begin at 10am and end by 6pm. Lodging is independent and we have some suggestions below.
Lunch is available to purchase for $30
April 26-28, 2019
Cupertino, California

$650.00
Lodging is not included and local options are listed below.
This Portal is Limited to 20 Women.
It will sell out, so get your tickets now!
Portal tickets are non-refundable. You may transfer your registration to another individual by contacting Meg Hunter at meg@backtothebody.org
If you have any questions about the event content or whether this event is right for you, please email meg@backtothebody.org
Meet The Portal Event Team
Founder & President of Back to the Body: Sensuous Retreats for Women
A pioneer in fertility and sex advocacy, Pamela Madsen is the Founder and first Executive Director of The American Fertility Association. She is a fearless advocate for women's health and integrated sexuality who leverages her raw honesty and well-informed wit to help strip the stigma from infertility, female desire and body image.
Pamela, a certified Somatic Sex Educator with a Master's degree in Education has coached hundreds of women on their own personal journey back into their bodies, and their own expression of their Divine Feminine. Pamela is a veteran speaker, educator, and renowned blogger for The Huffington Post, Psychology Today, The Fertility Advocate, and Care2.
She is the author of Shameless: How I Ditched The Diet, Got Naked, Found True Pleasure and Still Got Home In Time To Cook Dinner (Rodale, January 2011). Pamela has appeared on 60 Minutes, Oprah, CNN, AARP Primetime Radio, The Dr. Laura Berman Show, The Jane Pratt Show, and Playboy Radio. As well as countless other media outlets. To learn more about Pamela Madsen please visit her personal website.
Director and Practitioner Back to the Body
At the age of 40, Dan Powers was introduced to the Western version of the tantric arts through Charles Muir and the Source School of Tantra Yoga. That introduction began his quest for knowledge about all things related to a more intimate expression of sex and sexuality. Being an engineer, Dan sought to learn other grounded approaches to sexuality and gain an understanding of the inner working from the perspective of how bodies function. After years of study, the result of his quest is a comprehensive knowledge about sex, sexuality and relating from a wide variety of disciplines and traditions including Quodoushka, Sky Dancing Tantra, Human Awareness Institute (HAI), Lafayette Morehouse, Body Electric, One Taste, and many more. He shares his knowledge with his clients and the wider community through his company Beyond the Bedroom asking them to explore what is possible so they can decide what works best for them and their relationships.
At Back to the Body, Dan brings all his teaching to the table through coaching and bodywork. Working within the guidelines of Sexological Bodywork, Dan is driven by the deep knowledge that each woman needs to be treated uniquely to create the most appropriate experience for her journey. Dan is a man who possesses advanced experiences of tantric transformation and is therefore able to increase the blissful wisdom of a highly qualified practitioner.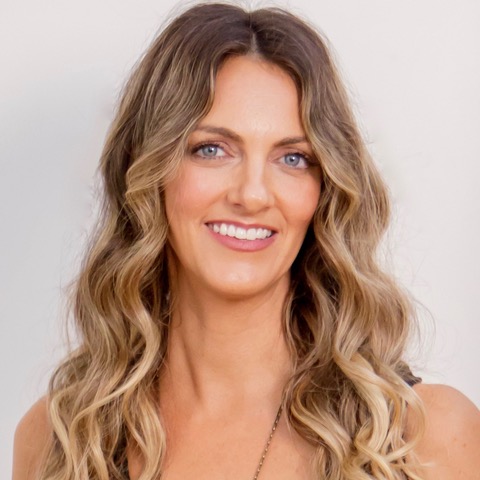 Founder of Down to There and TedxPaloAlto Speaker: Reclaiming Female Sexual Desire
Pam Costa, M.A. left her high-tech career at Apple and Facebook to found Down To There to help the world talk more openly about sex. Through her writing and speaking, she encourages deeper exploration of our sexual self and how that impacts our relationships. Pam is also passionate about raising awareness within medical and mental health communities about the positive impact of peer support on female sexual health, recently presenting her research on this topic at TEDx Palo Alto.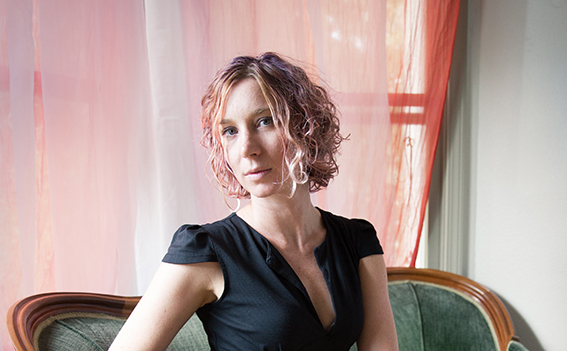 Lodging options
Downtown Saratoga is nearby and adorable with plenty of boutique shopping, great restaurants. Recommend staying at The Inn At Saratoga or Saratoga Oaks Lodge.
You may consider sharing an Air BnB with a small group of women.
Lodging is not included in your event cost.